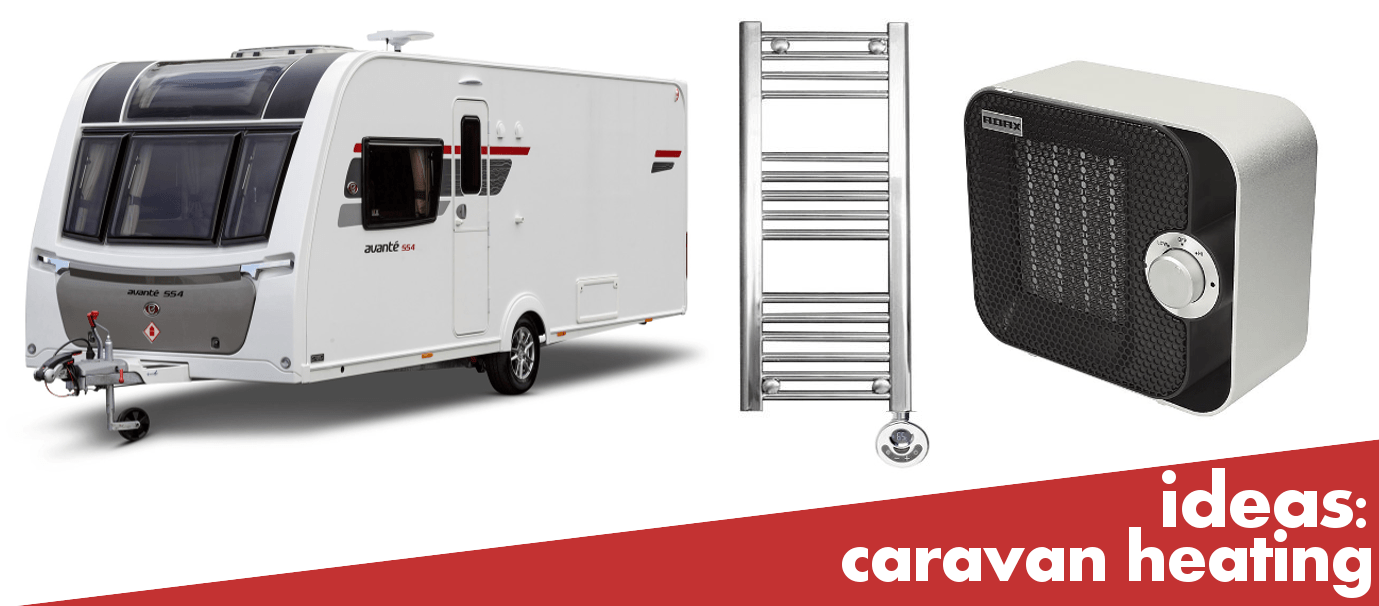 We have a couple of ideas for caravan heating this summer. Having those extra creature comforts makes the holiday comfy and cosy. Electric heating is an easy and convenient way to keep the caravan warm. Our portable electric fan heaters and electric heated towel rails are a great way to keep the caravan it warm and dry when the sun goes down. These heaters are perfect for a static or tourer – you just need to be hooked up to mains electric.
Adax VV21CA Portable Electric Fan Heater
Firstly, our Adax VV21CA portable electric fan heater. Even though it's warm in the daytime, early mornings and evenings can expose you to the chill factor. Our Adax portable electric fan heater is small and lightweight, yet sturdily built. It can easily fit on tables or the floor, and despite its size can kick out 900 or 1200w power outputs. With a low-noise ptc element, it is an efficient little unit, quickly heating the caravan or awning areas. You can even take it outside on a dry evening and it will keep you warm whilst you eat your dinner. With a solid metal casing, it can endure the bumps and grinds of touring.
The Adax VV21CA portable fan heater is small enough to stow away in the cupboard after you've used it. A bargain at only £19.99 – hurry whilst stocks last.
Aura 25 Thermostatic Electric Heated Towel Rail
Secondly, we have the perfect solution for the caravan shower room. The Aura 25 thermostatic electric heated towel rail! This is a really nice towel warmer that comes in a full spectrum of sizes, and the smaller ones are great for caravans. With caravan-friendly widths of 300 or 400mm and a height of 800 mm, they can squeeze into confined spaces and keep them warm and dry. After you've taken a shower, this compact towel rail will dry out the shower room as well as your towels!
Thermostatic control is a great function, because you can turn down the surface temperature of the towel rail, which is handy in smaller spaces. With children to think about, you can make sure it doesn't get too hot to touch. With the built-in timer you can set it up for your daily routines as required.