Description
Adax Portable Leg Brackets For Neo and Clea Standard Height Models.
Convert the award winning ADAX Neo or Clea electric convection panel heater using these stylish wireframe design floor mounting brackets. Portability allows free movement of heaters, allowing them to be situated in any part of the room. Perfect for taking your compact heater away, for use in caravan or holiday home or simply boosting the heating in various rooms at home as required.
PLEASE NOTE: These leg brackets are compatible with the standard height versions of the following Adax heaters:
Adax Neo, 370mm height
Adax Neo Wifi, 330mm height or 420mm height
Adax Clea Wifi, 340mm height
See the compatible models below and their height.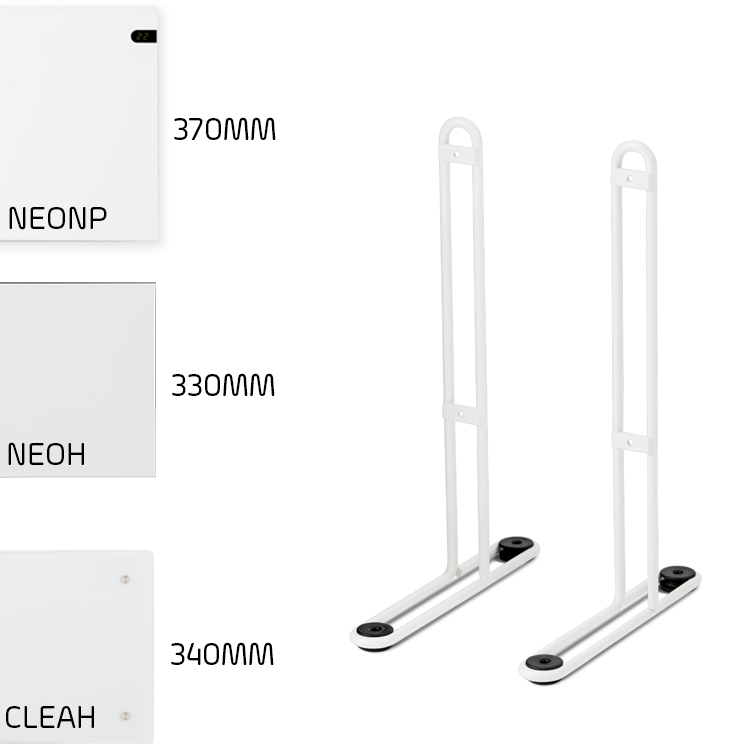 The leg brackets are not compatible with the low profile versions of these heaters.
They won't work with the the Low Profile Adax Neo, which is 200mm, the Low Profile Adax Neo Wifi, which is 208 in height and Low Profile Adax Clea Wifi, which is 222mm in height.  You will need to buy the Low Profile Adax Neo Leg Brackets for those models.