Description
Adax Neo ST3D Electric Shoe Dryer / Warmer for Wet or Damp Wellies, Boots, Trainers, Footwear, Hats & Gloves.  Electric Heater, Wall Mountable with Thermostat and 4 Air Hoses. 220W.
The ADAX Neo ST3D stands out with its unique and minimalistic design.  This footwear dryer combines 4 flexible hoses reaching to the very tip of the shoe and can dry 2 pairs of footwear at the same time. It features a digital thermostat and controls & 180 minute timer.  The energy-efficient 220W heating element ensures fast, effective drying for wet shoes.
Adax Shoe Dryers were winners in a consumer test conducted by foreldre.no in 2015.
In addition to the benefits of keeping your feet dry, the unit can also help to prevent odour and bacteria, increasing the lifespan of the garment. The Neo ST3D can also warm footwear before heading our on cold days, keeping your feet cosy.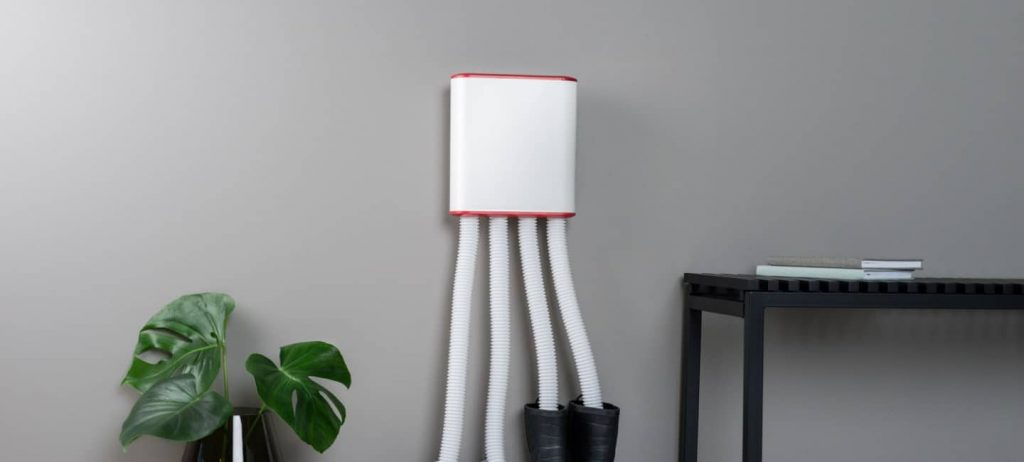 The unit is also suitable for drying gloves, hats and other outer clothing making it the perfect autumn / winter accessory.
Fan Assisted Electric Shoe Dryer, Red & White Finish. Useful shoe cleaning accessory / gadget.
4 Flexible Nozzles reach right to the toe section of the footwear/
Suitable for all types of Footwear including wellington boots, trainers, shoes, hiking boots, slippers etc.
Bright Digital Temperature Display
180 minute timer and a digital display
Digital Thermostatic Controls
Measurements (L x H x D): 225 x 780 x 100 mm
Red & White Finish
Excellent electronic heating gadget to aid cleaning and drying shoes and other footwear.
Wall Mountable
Cable length: 1.55 m
Mains Voltage: 220-240V.
Norwegian Design.
2 Year Warranty.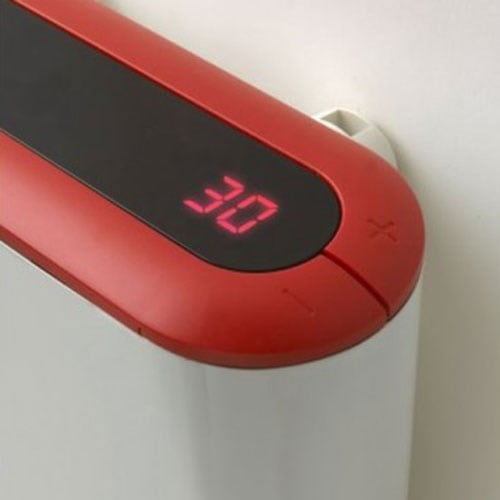 PLEASE NOTE: If using a power socket, you will need to buy and fit a plug to this item. It is sold without a plug so that it can be fitted to a fused spur box if required.
We sell a range of Adax footwear dryers on our website in the Electric Heaters category.